The organization will be held in 2023 20th, May
WE ARE
APA is Professional association &
profit agency & ASIA's largest professional
Pilates and Business organization.
Asia Pilates Alliance is total social network for pilates instructors, pilates academy, pilates center owner,
pilates equipment manufacturer and companies related to pilates business in Asia region.
To internationalize pilates business, we need to develop pilates business equally in Asia region.
To realize this plan we need common social network for pilates business in Asia region.
To overcome misunderstanding between each countries comes from cultural difference and different life environment, and to pass a long be loved and world recognized piltes we need a strong pialtes network!
APA is the only answer for it!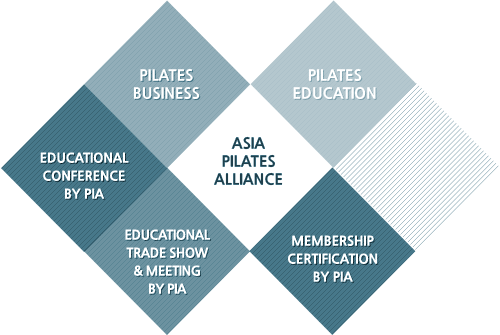 FOUNDER'S MESSAGE
Pilates has been diffused in Asia region over 11 years.
APA will improve accessibility of pilates to potential customers by various advertisements, and keep pilates experienced customers interested in pilates by develop brand new pilates excise programs.

Since pilates had been started from Europe and America, its methods and exercise programs were fit to westerner's physical condition.
This is time to develop pilates method more effectiveness for Asian which is considered Asian's life environment, body balance different with westerner's, Asian's physiological condition and mental state.

Pilates instructors need management network to improve customer management skills and pilates knowledge.
They will need education and interchange of ideas to provide customers better excise program and service.

Also we need systematic business marketing plan to change academic based pilates into industrial contents.
We need to work on make a business market in fitness industries.
Pilates have to become a industrial contents to make global market over the world and APA will lead this challenge!
OUR MISSION
Run push promotion to make more people get a chance to experience pilates,
futhermore make pilates beloved last forever in Asian region.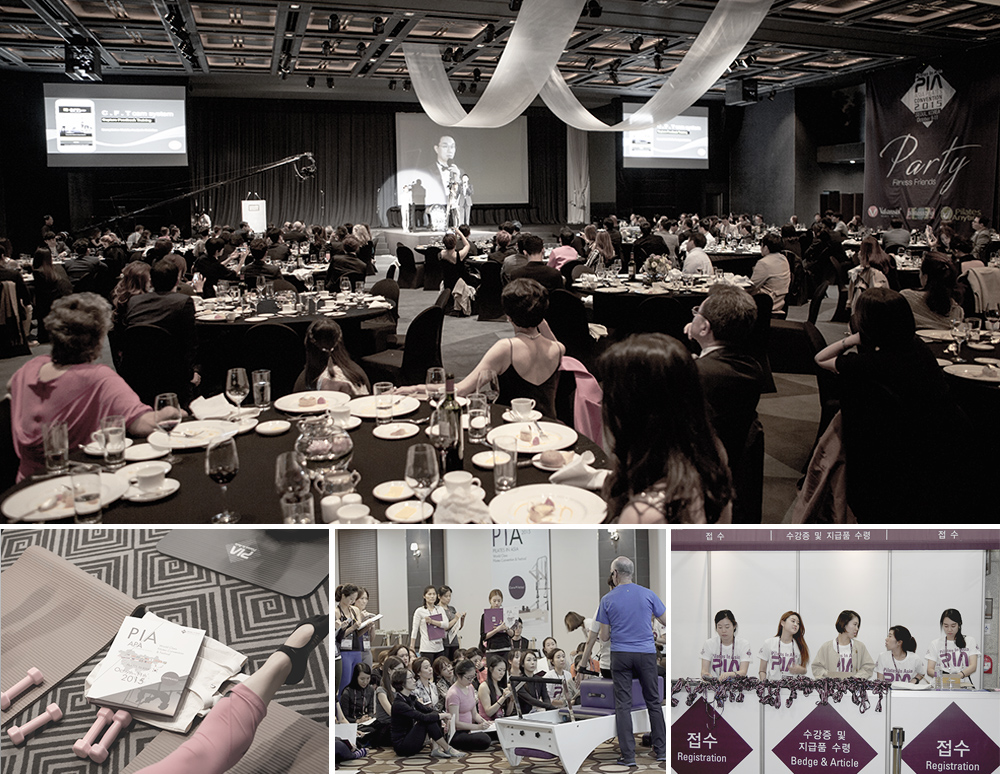 - We build common pilates contents for countries in Asia region.
- APA will issue standard for moral level of consciousness and philosophical back ground which pilates instructor must have.
- Change academic based pilates into industrial contents.
- Make pilates instructor become a central person in pilates business by retraining them.
- Shre information about pilates lessons and business in Asia region.
- Develop pilates industry by pilates product development.
- Develop and introduce pilates method reflect needs of the times and chronological changes.
- Run push promotion to make more people get a chance to experience pilates, futhermore make pilates beloved last forever in Asia region.
- Find out connectivity between pilates with different method to develop more effective pilates educate program.
- We will help customer choice by establishing exemplary standard of pilates association.
- Create an academic atmosphere to become member of APA.

MEMBERSHIP
2023 the year of APA's early stage.
APA issue standards for membership.
Setting up standard membership takes two years.
APA will set up preparatory standard membership for the first year.
We will add more standard for membership qualification step by step.
PREPARATORY STANDARD MEMBERSHIP

SPONSORSHIP
APA guarantees active, enterprising spirit in sponsorship.
We recruit sponsors from all different industries.
Integrated business sponsors : Companies or organizations which are in pursuit of mutual interests in the Pilates industry
Conference convention sponsors : Companies or organizations who can support and cooperate during a convention
- Exercise machine dealers
- Health care programs
- Conditioning and biomechanics analyze
- Nutrition
- Fitness media

- Education provider
- Equipment and props manufacturers
- Pilates exercise product manufacturers

- Medical health care company
- Clinics and schools
- Medical centers
- Medical Analyzing systems
- Advertising company

- Main Sponsor (Ads, Periodicals, Homepage banners)
- Gift providers (Mutual barters)
- Logo, ads, email
- Advertising periodicals
- Advertising your own products